Zinc Plated Over Center Latch Large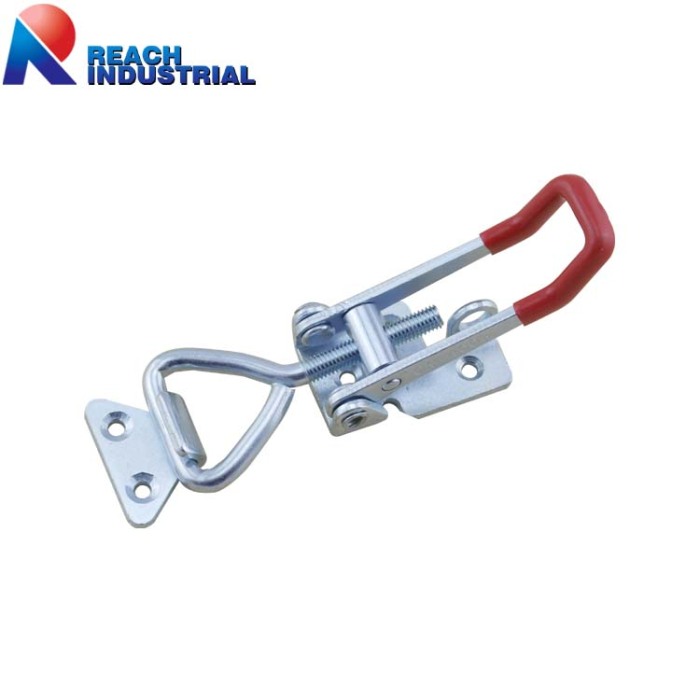 Products Descriptions
Adjustable over centre catch and plate for securing doors, tailgates and lids on trailers.
This has a hole to suit a small lock or securing pin to provent it from being released.
Over Center Latch
Holding capacity:300kg
Weight: 230g
Plunger Travel: 28m/m
Material: zinc plated stamped steel
Clamping distance is adjustable by 16mm.
Inculde catch plate
Adjustable latch rod
Lock hole
Great for securing tool box lids, ute tailgates and camper or 4x4 compartment lids
Dimension: please refer to the image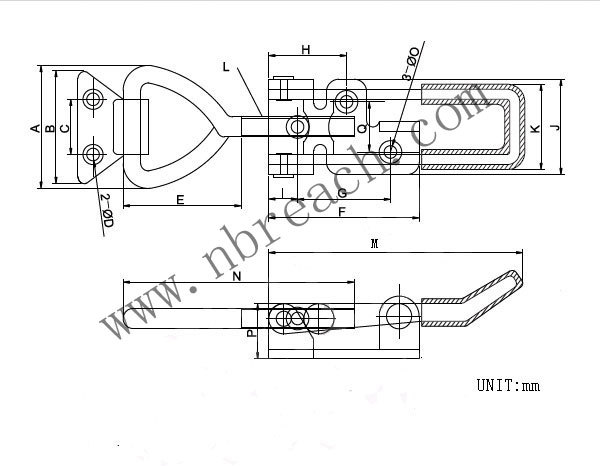 Model

Holding

Capacity

Plunger

Travel

Weight

A

B

C

ΦD

E

F

G

H

I

J

K

L

M

N

ΦO

P

Q

4001

12OKG

20

40

27

24.5

11.8

5

20

30

18

24.2

6.2

20

15

M5 P=0.8

56

55

4.8

13.6

8

4002

180KG

22

100

33.4

30

17

5.3

25

50

27

25.5

14

32

19

M6 P=1

68

80

5.2

17.2

18

4003

300KG

28

230

49

45

22.5

5.4

43

60

37.5

31

12

40

30

M8 P=1.25

102

92

5.5

22

21.5

4003S

300KG

28

250

49

45

22.5

5.4

43

60

37.5

31

12

40

30

M8 P=1.25

102

92

5.5

22

21.5