Zinc Plated Over Center Latch Medium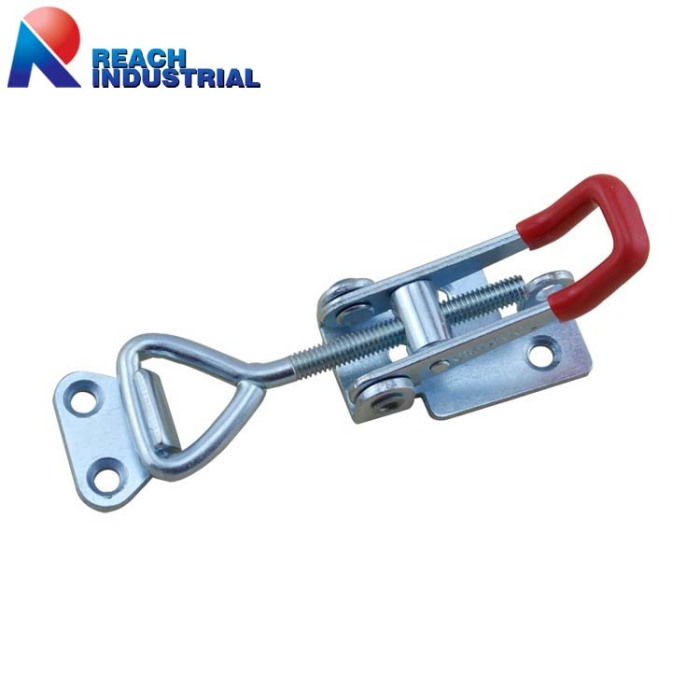 1.Products Descriptions
Adjustable overcentre catch and plate for securing doors, tailgates and lids on trailers.
This has a hole to suit a small lock or securing pin to provent it from being released.
Over Center Latch
Holding capacity:180kg
Weight: 100g
Plunger Travel: 22m/m
Material: stamped steel
Clamping distance is adjustable by 16mm.
Inculde catch plate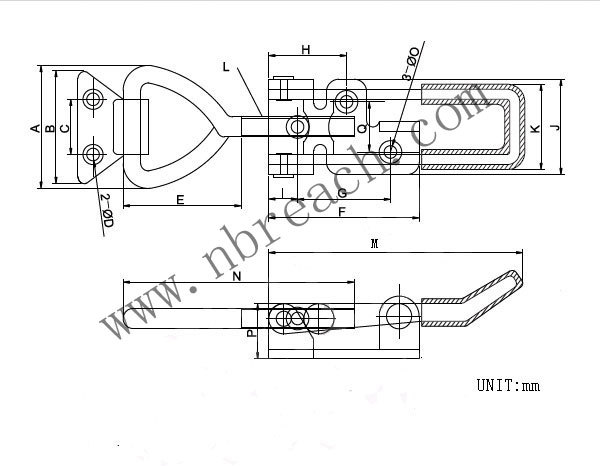 Model

Holding

Capacity

Plunger

Travel

Weight

A

B

C

ΦD

E

F

G

H

I

J

K

L

M

N

ΦO

P

Q

4001

12OKG

20

40

27

24.5

11.8

5

20

30

18

24.2

6.2

20

15

M5 P=0.8

56

55

4.8

13.6

8

4002

180KG

22

100

33.4

30

17

5.3

25

50

27

25.5

14

32

19

M6 P=1

68

80

5.2

17.2

18

4003

300KG

28

230

49

45

22.5

5.4

43

60

37.5

31

12

40

30

M8 P=1.25

102

92

5.5

22

21.5

4003S

300KG

28

250

49

45

22.5

5.4

43

60

37.5

31

12

40

30

M8 P=1.25

102

92

5.5

22

21.5