12 Cells Seeding Tray Greenhouse Germination Kit Plant Seed Starter Kit for Seeds Growing Starting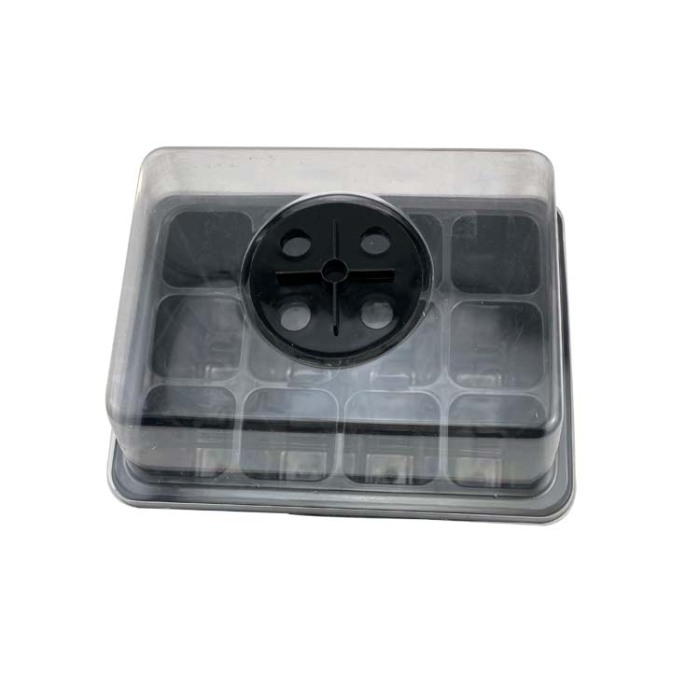 [Observe Growth of Seeds Anytime ]Our seed starter trays kit made of high quality transparent and durable plastic. The see-through
material allows you to easily record and observe the growth of your seeds.

[Adjustable Dome Cover]]Adjustable vents on the humidity dome of this seed starter kit allow you to regulate the temperature and
humidity of your seedling environment, so you have total control over the growing process.

[Drainage Hole Design]:The bottom of the clear seed starter trays does not touch the green base tray, so the soil can drain and
there shouldn't be any root oversaturating. Drain holes at bottom for better drainage

[Base green tray]:The basic base is very important to collect the excess water and fallen soil from the tray, keep it clean and
tidy, and is easy to move. Can be stacked to save space and easy to manage.

[Wide Range of Uses]:These seed starter kits can be used to grow potatoes, vegetables, flowers, herbs, and other plants for a
variety of applications in gardens, balconies, and patios, making them ideal for gardening enthusiasts.