Collapsible 4 Tiers Black Drying Net Rack Detachable Garden Dryer Net Hanging Plant Dry Net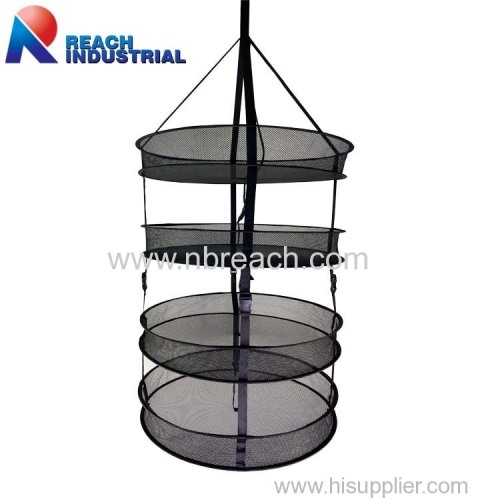 Plants drying rack can be detached to 2 independent sections and each section has 2 layers. 4 individual drying chambers that can be modified into 2 or 4 layers.


Made of environmental breathable and durable Non-toxic Nylon mesh, built-in steel wire rings that provide sturdy support, No need to worry about rotting. Easy to clean.

Breathable mesh ensures good airflow, essential for efficient drying. Quick-drying,the best way to dry plants, bud,
lavender, fruit ,vegetable or clothing.

Collapsible design can be folded into a small package for easy storage,effectively saving your space.
Tip: Be careful when you open the package, those nets will POP OUT.

A convenient velcro hanging hole can be placed anywhere you want,outdoor/indoor, on the trees, ceilings, racks, grow tent, garage,closet, etc.