16FT Multi-Function TPR Coated Iron Wire Twist Tie Garden Plant Soft Tie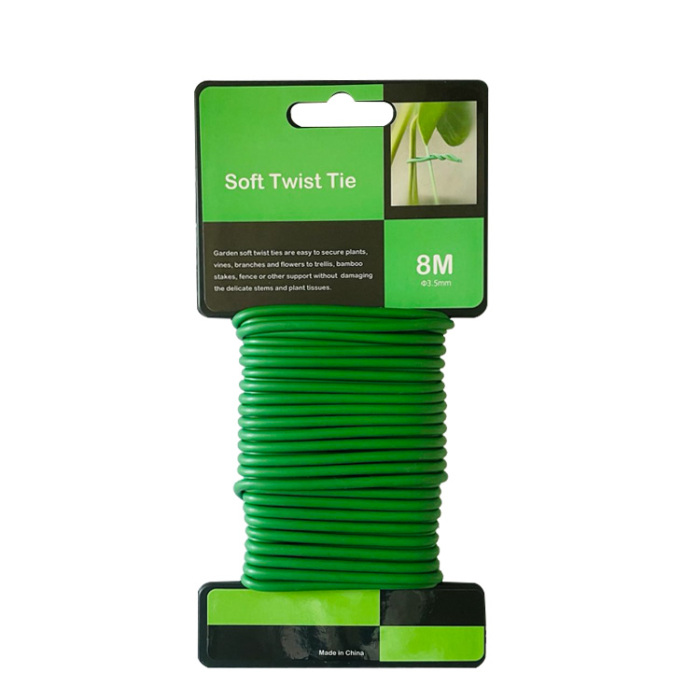 2mmX10m
2.5mmX5m
2.5mmX10m

3mmX5m

3mmX10m

3.5mmX5m

3.5mmX8m

3.5mmX20m
The garden soft tie is perfect for garden twist tie, secure and support plants such as vines, shrubs, and flowers or other plants.And it can be reused, which will be more environmentally friendly.
Each reel of garden soft tie contains 16.4 feet length (5meter),0.2 inch diameter(5mm). Main material is strong wire core and soft rubber coating.
The advantage is that it is easy to use.You can cut the required length and wrap it around the plant.The Green color is designed to blend in with garden plants.